Alpybus Redeem Themselves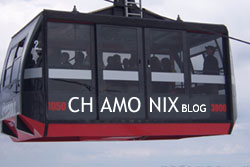 After seeing my recent blog entry about them, Alpybus got in touch with me, and explained that they don't run a full service in May, only transfers on request, and that in May their office is not fully staffed, which is why they were slow in getting back to me.
The fact that they took the time and trouble to contact me personally, convinces me that they are making an effort as far as customer service is concerned, and that my experience was an unusual occurence, rather than the norm.
They have agreed that the website could perhaps be clearer in emphasising that the service is not available off-season, and they say that they will make changes before the next off-season period.
I'm satisfied that they have now redeemed themselves!

Posted by paul at June 6, 2005 04:37 PM