London Loop Blog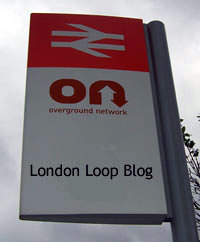 A couple of weeks ago, it was decided that it would be nice to go for a walk in the lovely London countryside. At this point, I discovered that there was an M25 for walkers, known as the London Loop, which goes for over 140 miles right around the outskirts of London.
We decided arbitrarily to walk section 3 of the Loop, a lovely 8 mile stroll starting from from Petts Wood. Off we went, but unfortunately we were unable to complete the walk due to getting completely lost.
I was the victim of extremely heavy criticism for various dismal failures such as 'not bringing a map', 'not bringing any instructions', 'getting on the wrong train', 'not telling me about the walk until the day before', 'mud on the path', 'not enough water', 'the starting station being south of the river', and 'going round in circles'. You get the picture.
In order to redeem myself and actually walk some of the London Loop, I purchased the very handy London Loop Recreational Path Guide, and armed with this bible of London Loop walkers, the London Loop will soon be tamed - every last mile - no stone unturned - no path too overgrown - no zone too far - starting from the south bank of the Thames at Erith in zone six, and finishing near a rubbish tip at Coldharbour Point on the opposite bank of the Thames.
No-one knows how long this epic journey will take, and who will accompany me on my mission, but you will find out right here - The London Loop Blog has been born...
Scenes from the failed first attempt...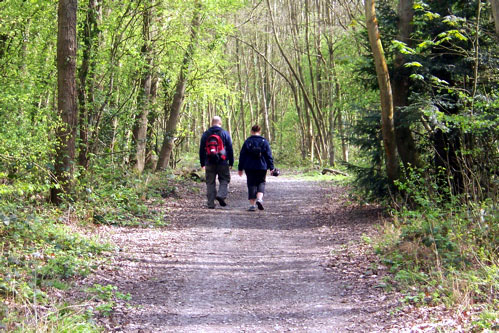 We started off the right way through the lovely woods.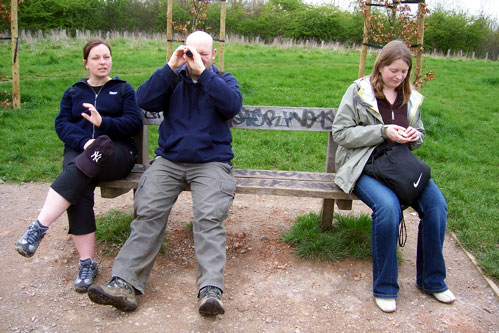 We had a rest - it's very tiring walking round in circles all day, and Tom had a small telescope stuck in his eye.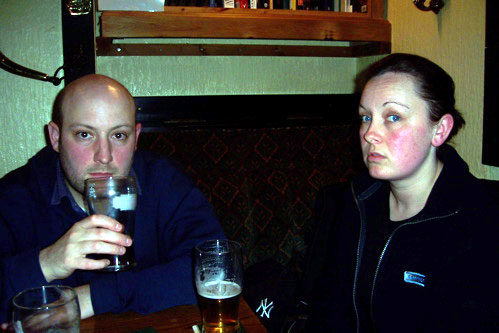 Helen looked shocked when we told her we had to walk back to zone one.

Posted by paul at May 4, 2005 10:54 PM