Stag Weekend on the Canal
Mr. Paul McGuinness had his Stag Weekend on the canals of Oxfordshire. It was very enjoyable, and cruising around in a very long boat is highly recommended. The company that provided the boat is called Oxfordshire Narrowboats
Driving the boat and opening and closing the locks is a reasonably fun activity, and can be undertaken while partly drunk without too much trouble. I don't know if there is a legal limit for drunk-driving a canal boat, so it's best to check beforehand...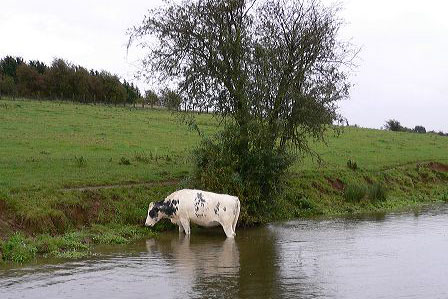 The countryside sometimes has cows in it. They can be dangerous.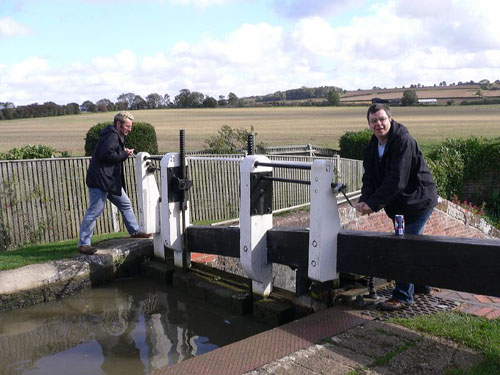 This is the correct way to operate a lock.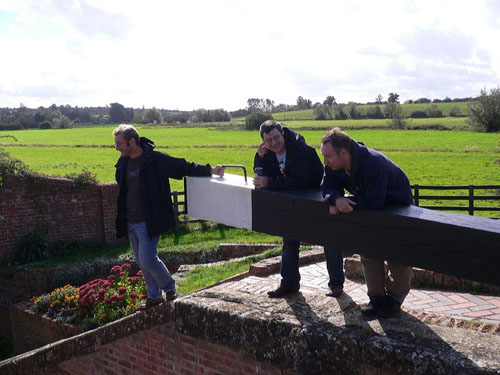 This is the way Paul McGuinness thinks you operate a lock.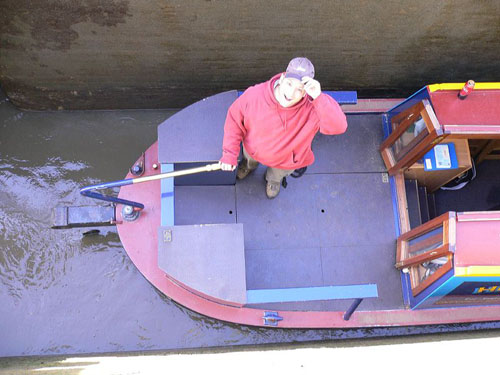 Tom thinks he is good enough to drive without looking where he is going.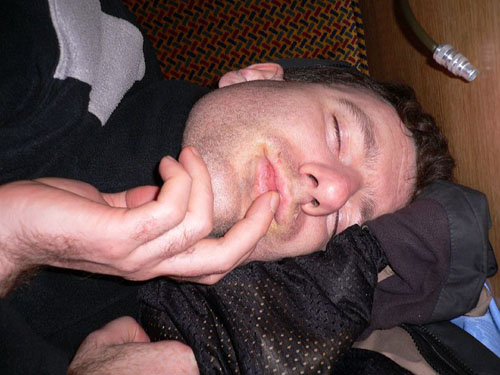 Mark organised the trip, but it was all a bit too much for him in the end.
Pictures are courtesy of Neil Youngson
Posted by paul at October 3, 2004 10:14 PM