Small but Perfectly Formed
What is he talking about you ask? The new Mac mini of course. I just happen to have one right here, and very lovely it is too. It does all the things a computer does, and it's very small - look!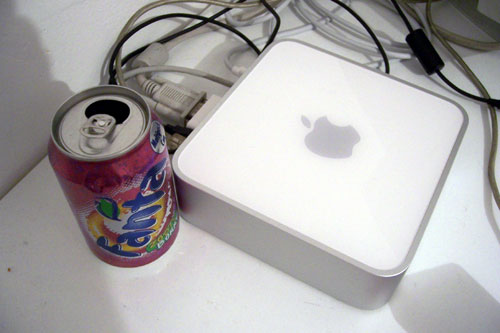 The Mac mini - soft drink not included.
I was also really pleased with the lovely, cute little box it came in. Look at it, isn't it sweet, with a handle and everything.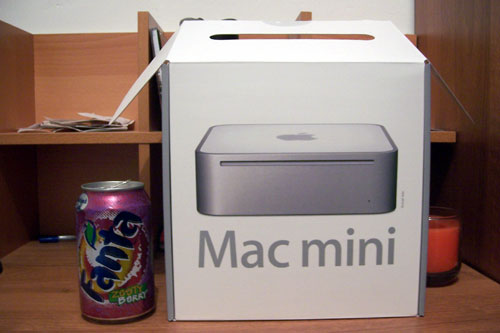 I've got a very small box.
Now I have this little mini I can blog much more often, and I'm sure you are looking forward to that...

Posted by paul at February 7, 2005 09:24 PM