Cycle Trip Update
Many long years ago I cycled to Istanbul with Tom. Tom is making a film about the trip, and we are putting our progress up on the website - www.elstarloser.com
There are now pictures from the German section of the trip and a bit of video from Germany too. I suggest you visit www.elstarloser.com and check them out.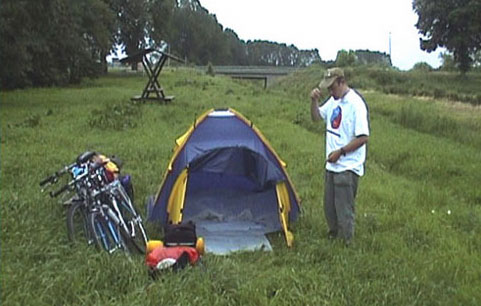 Tom has forgotten how to put the tent away
Pictures and video for England, Norway, Sweden and Denmark are already posted, and you can view the route and statistics from the whole trip.
Posted by paul at January 14, 2005 06:43 PM