The Boat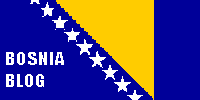 The boat would take me to Split in Croatia. It departed at 9pm and allegedly arrived at 7am the following day. I boarded the boat at about 7pm, and was quite impressed to enter and find a nice little reception desk in front of me. I had booked a place in a four bed cabin, at a cost of an extra 15 euros. Usually I don't bother with such luxuries on overnight boat crossings, but I have now been officially classed as 'old and tired', so it has become compulsory.
They were very friendly at the reception desk, and they swapped my passport for a key with a big gold room number hanging down from it, just like you get in hotels. I excitedly made my way down to the cabin, and was greeted by a small, but comfortable room with four beds and a sink. Fortune was on my side, and it was a quiet time of year, so nobody came to share my room, and I went to bed shortly after the boat left at 9pm. This might seem like an early bedtime, but bear in mind that I had recently been classed as 'old and tired.'
The ship had pretty reasonable facilities, and was Croatian run, and I had a choice of two establishments in which to eat breakfast the following morning. I was up at 6am, and I chose the restaurant with the TV on in the corner. This turned out to be a very wise choice, as it was showing an episode of 'Hrvatski Idol'.
'Hrvatski Idol' means 'Croatian Idol', and it is very similar to 'American Idol', and 'Pop Idol', except it is in Croatia. It has a similar panel of judges, and it wasn't difficult to pick out the pantomime villain 'Simon Cowell' character as he must have been the one who was scowling a lot. I watched three or four performances, and I don't want to be rude about Croatian singers, but I'm afraid I'm going to have to be, as they were quite terrible to be honest. To be fair, the singing was not too bad, but the dancing was a little scary, and someone had obviously forgotten to tell the show's wardrobe department that it wasn't 1983 anymore, as several fashion outrages were committed with impunity. We were treated to covers of songs by Cher and Lisa Stansfield for some reason, and on the plus side, all of the female contestants were extremely attractive. Despite this though, the highlight of the show was without doubt the young lad who came on to sing 'Crazy Little Thing Called Love', by Queen. Not only did he dance around like Freddie Mercury, but heavens above, he came on stage carrying a broomstick, which he used as a guitar throughout the proceedings. Now that's class.
So, the time had just flown by, and it was now approaching 7am. I went on deck, and it was just getting light as we pulled in to Split. The Croatian coast looked lovely in the morning light, and we docked only half an hour late, at about 7.30am.
Posted by paul at October 5, 2004 05:55 PM