Ancona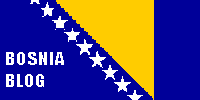 The first stop on my trip to Sarajevo was a Ryanair flight to Ancona, Italy. The views on the flight were nice, as we went over the alps.
I disembarked from the plane, and headed for the bus stop to catch the bus into town. The first problem was finding out where to buy a bus ticket. I approached the Information Desk.
'Bonjourno. Do you speak English?' I asked.
'The Information Desk is closed. It opens at 2pm'
I was somewhat surprised by this information, as she was quite clearly sitting behind a desk marked 'Information'. I pressed on.
'Where do I get bus tickets from?'
'Over there at the shop'
That's the best service I've ever had from a closed Information Desk without a doubt.
Having done a good job with the bus ticket, upon leaving the bus I helped an elderly English couple carry their suitcases across the road to the train station. Feeling content with my good deed, I wandered off to roam the streets of Ancona in the lovely sunshine.
Ancona has some nice bits, and it was quite pleasant just walking around. I went to the part of the city that was on a hill, and hung out - looking at the good views over the harbour.
Everything went well during my brief stay before the ferry departed at 9pm, except that when I went to a café for a bite to eat, I had to eat my sandwich standing up, because they seem to have an immense aversion to stools in these places.
Whatever you say about Italy, I think it is certainly a little strange.
Posted by paul at October 5, 2004 01:20 PM