Aiguille du Midi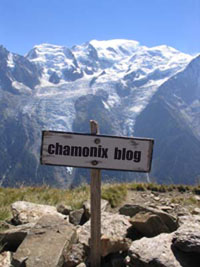 The Aiguille du Midi is 3842 metres high, and covered in snow and ice all year round. Amazingly, you can go up there by means of two cable cars, and in fact you can continue across the snowfields to the Italian border, and down to Courmayeur, also via cable car.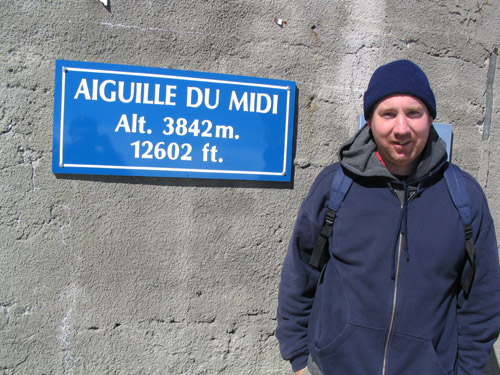 Look how high I am! (Photo: Tom Moreton)
At the Aiguille du Midi there are several viewing platforms and a restaurant, and the altitude is enough to make you dizzy when you're walking around.
The views are totally fantastic up there, and I highly recommend it as a 'must-see' of the tourist world.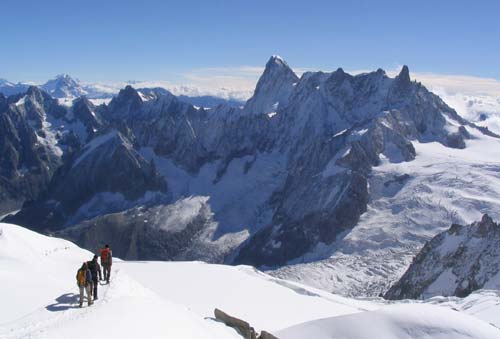 People on the mountain (Photo: Tom Moreton)
We carried on to Helbronner, just inside the Italian border, which is a further, very long cable car journey across the snow fields. The station there is much smaller, scruffier, and less swish looking. I guess this is because Italy is in charge!
If you are doing the return to Helbronner and back, you can easily spend most of the day up there, and you can stop for a quick walk on the way up or down at Plan de l'Aiguille, the halfway point, where you change cable cars.
The Aiguille du Midi is a truly wonderful place - don't miss it!
Read about it here -
All about the Aiguille du Midi
Posted by paul at September 16, 2004 07:51 PM